TaliasVan's Bright & Morning Star Choir & Orchestra



TaliasVan's Bright & Morning Star Choir & Orchestra was formed in 1995 by TaliasVan, musician and founder of Global Change Music Nonprofit Record Label, with the vision to inspire and uplift people of all ages, races, and religions through the transformative power of music. Wherever this special group goes, audiences are attracted not only by their beautiful voices and rich harmonies, but by their warm smiles and generous hearts.
The choir performs CosmoWorship™ music written by TaliasVan to reflect the divine and connect listeners to a higher reality and cosmic truth. CosmoWorship music is a growing and boldly harmonic creative phenomena. It is a cosmic, lyrical, and melodic celestial experience. The harmonies and arrangements are other-worldly. The music is meant to take the listener to other dimensional realms. There is nothing else like it on the planet. The sound is dynamic and sacred, with each original composition incorporating up to four or five different styles of music creating the space for listeners to make contact with the eternal.
The choir has produced three original albums - CosmoWorship I, CosmoWorhip II, and The God Child Came Christmas album - and also performs throughout Arizona in live, radio, television, and worldwide webcast appearances. For the holiday season they have a repertoire of traditional favorite carols as well as sacred original Christmas compositions.
The choir is backed by a professional orchestra with keyboards, guitar, bass, flute, penny whistle, saxophones, drums, and various percussion. The choir has a full harmonic range — Bass, Baritone, Tenor, Alto, Mezzo Soprano, and Soprano — and ensembles are available ranging from a 15-voice to a 40-voice choir.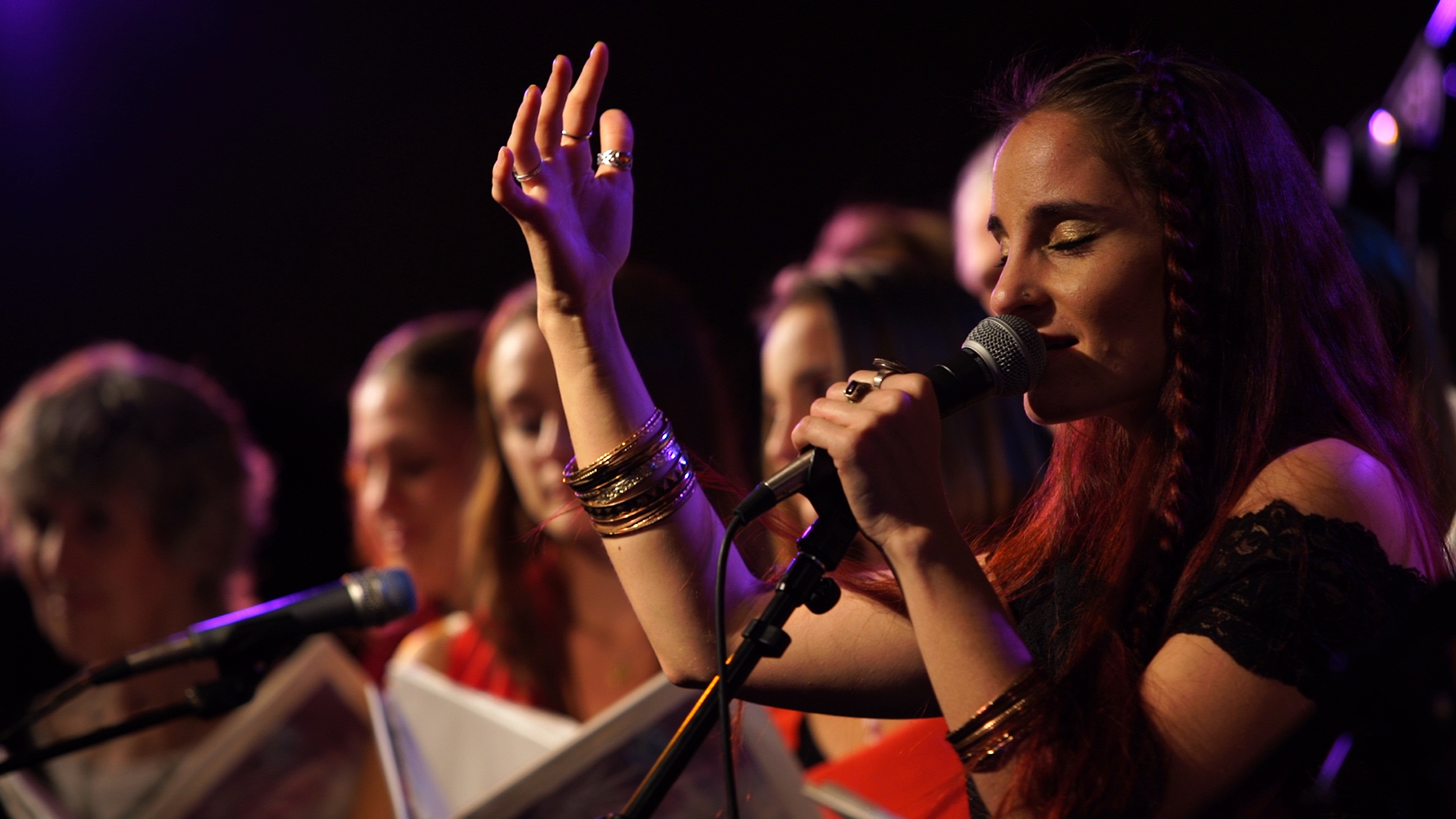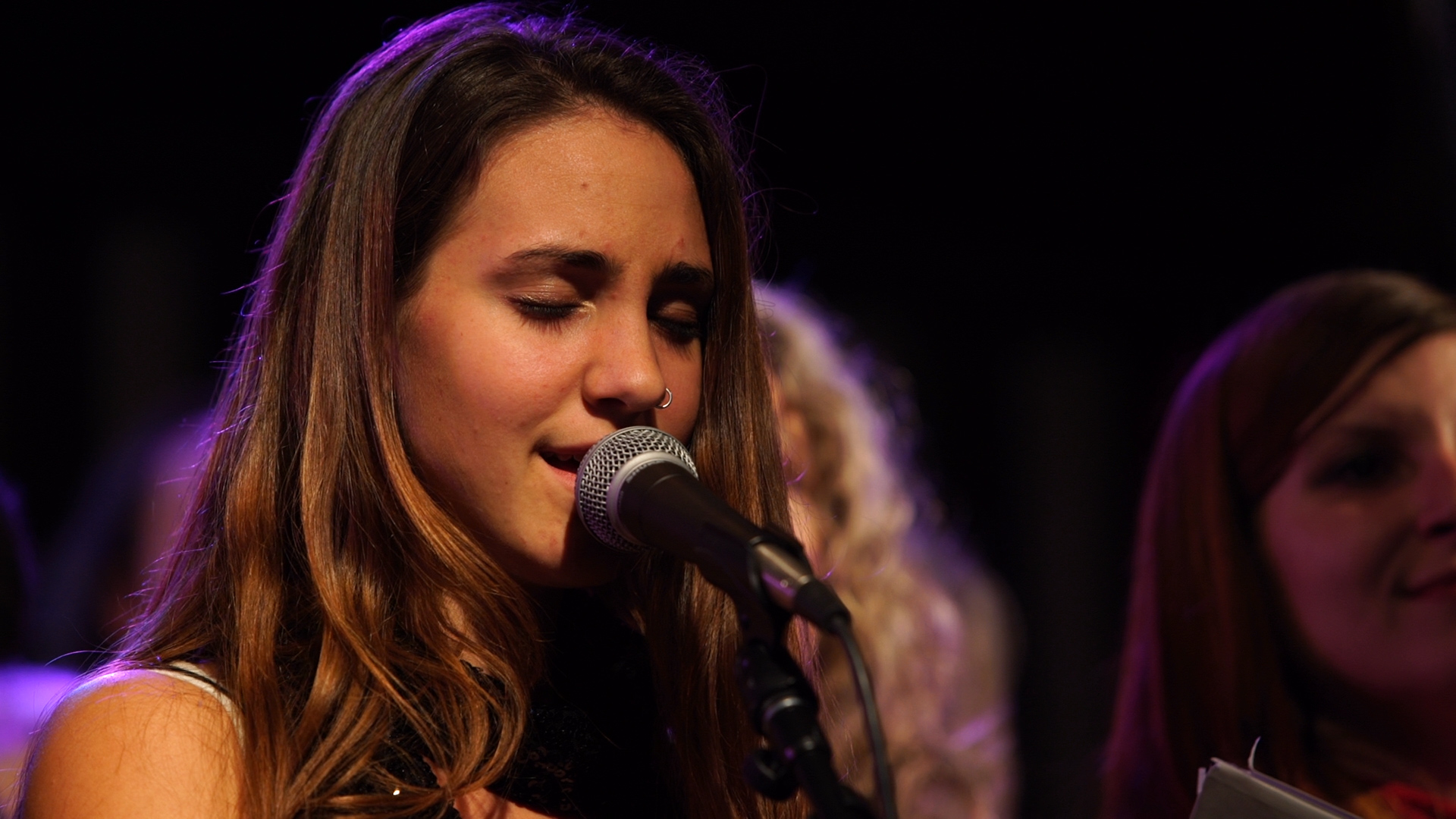 For booking contact Mycenay Plyler, 520-307-5192,
or Email Us.